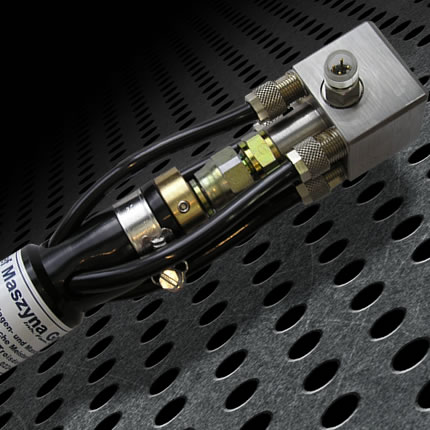 Products and accessories for efficient temperature control
Temperature control technology by Maszyna
Maszyna tempering tubes stand out with their special properties of most products on the market. In-house developments and careful improvements over the years have ensured that Maszyna's temperature control technology is used successfully in various industries worldwide. The low weight and the small outer diameter also include the feature of small bending radius, which brings extreme flexibility with it. In addition, Maszyna tempering hoses are silicone-free and paint-compatible.
Functioning tempering hose (thermal hose)
For temperature control of fluids between two system components, we offer special temperature control hoses that allow a temperature control of -10 ° C to 85 ° C through double-wall technology ("hose-in-hose") or "hose-around-hose" technology. Hose lengths up to 15 m are possible (please inquire).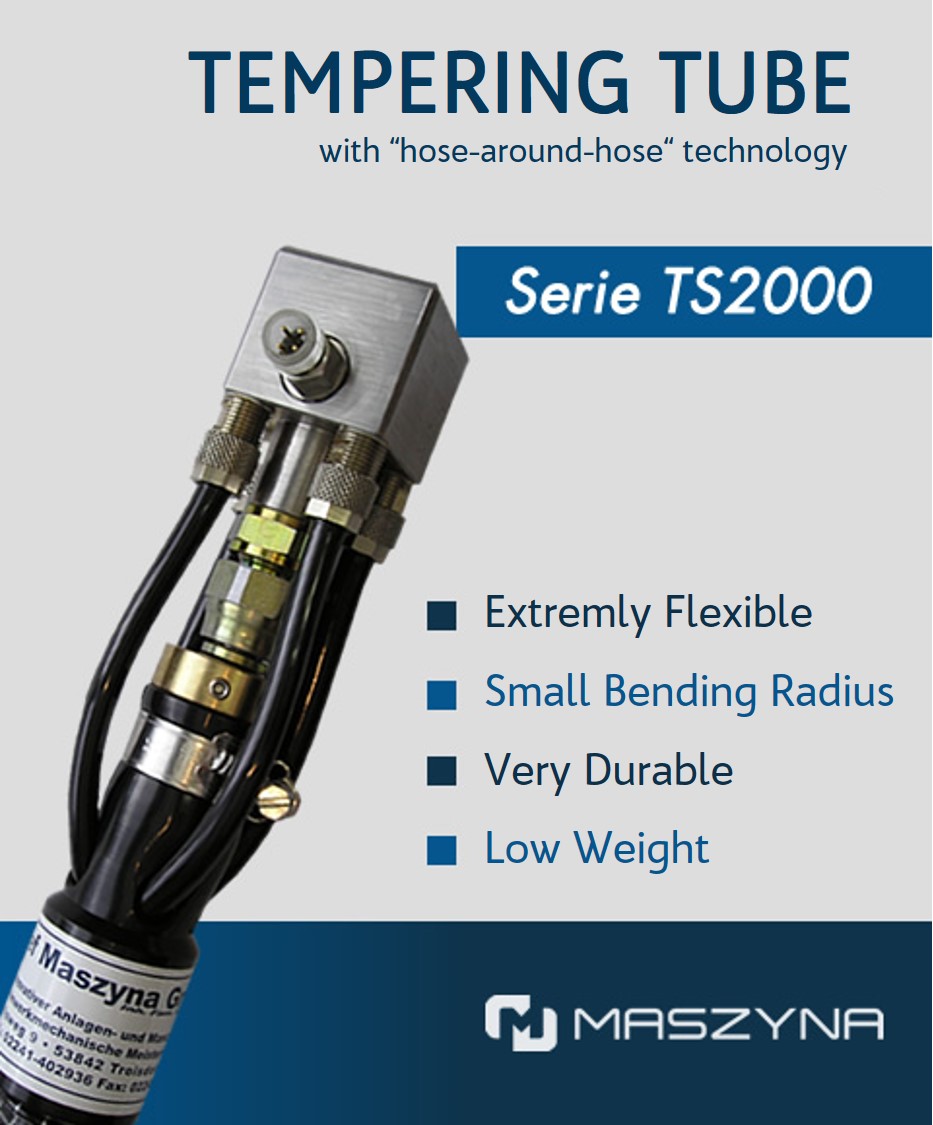 Double-wall technology
In the case of a burst hose, the "hose-by-hose" technique allows the media to drain separately. This will not damage the temperature control unit.
Smooth interior walls
Our hoses have smooth inner walls that significantly improve the flow behavior and heat transfer. As a result, the cooling time, as well as the warm-up time noticeably reduced, so that large time savings are possible.
Constant viscosity
Maszyna tempering tubes are evenly cooled or heated with water in a temperature range of -10 ° C to 85 ° C. The viscosity of the fluid thus remains constant. This feature is particularly important in robot-controlled application systems or when used in energy chains (cable drag).
Measuring block
On the one hand, it fulfills the task of an external water bridge. On the one hand, it fulfills the task of an external water bridge. This allows coolant to flow unhindered in the circuit. On the other hand, it is possible to equip the measuring block with sensors, such as. Pressure sensor. Pressure sensor.
Advantage
slow weight
small outer diameter
small bending radius
extremely flexible
durable
silicone-free and paint-compatible
TEMPER TUBES | PRODUCT IMAGES