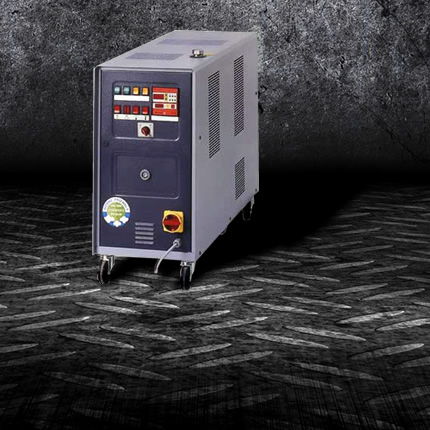 Powerful small appliances from the TG2001 series
TG2001 series features
Cooling and heating possible (ideal for nominal temperatures from 5 ° C to 45 ° C)
Internal water cycle (no water consumption)
Leak stop device – can be used as a pressure or suction device.
If there are leaks in the tool, no more water escapes and you can continue working without any problems.
Self-optimizing temperature controller with digital display of set and actual temperature.
Automatic water filling (out of operation with oil operation)
Calcification-free heat exchanger
Corrosion-resistant device with long life.
All parts in contact with water are made of stainless steel or bronze.
Safety Devices
Automatic level control, dry run protection
Separate, mechanical safety thermostat
Temperature limiter installed in the controller
Motor protection switch, control transformer, thermal insulation
Horn as fault indicator
Rolls